Deprecated
: preg_replace(): The /e modifier is deprecated, use preg_replace_callback instead in
/home/internetindia/public_html/travel/wp-includes/formatting.php
on line
82
Deprecated
: preg_replace(): The /e modifier is deprecated, use preg_replace_callback instead in
/home/internetindia/public_html/travel/wp-includes/formatting.php
on line
82
Strict Standards
: Only variables should be assigned by reference in
/home/internetindia/public_html/travel/wp-includes/post.php
on line
117
Strict Standards
: Only variables should be assigned by reference in
/home/internetindia/public_html/travel/wp-includes/post.php
on line
117
Strict Standards
: Only variables should be assigned by reference in
/home/internetindia/public_html/travel/wp-includes/post.php
on line
117
Strict Standards
: Only variables should be assigned by reference in
/home/internetindia/public_html/travel/wp-includes/post.php
on line
117
Strict Standards
: Only variables should be assigned by reference in
/home/internetindia/public_html/travel/wp-includes/post.php
on line
117
Because of its position as India's information technology capital, Bangalore attracts a lot of visitors from overseas. And since supply hasn't quite caught up with demand, Bangalore hotels, especially at the higher end of the scale, tend to be quite expensive. But Bangalore accommodation options are many, and there are plenty of budget hotels in the city. Making Bangalore hotel booking online will help you get the best value for your money.
Some of the top Bangalore hotels include the Taj West End, Windsor Manor Sheraton, The Oberoi, The Leela Palace, Taj Residency, Le Meridien and The Grand Ashok. These offer facilities comparable to the best hotels in the world. The Taj West End, for example, offers a fitness centre, two swimming pools, several restaurants, herbal massages etc.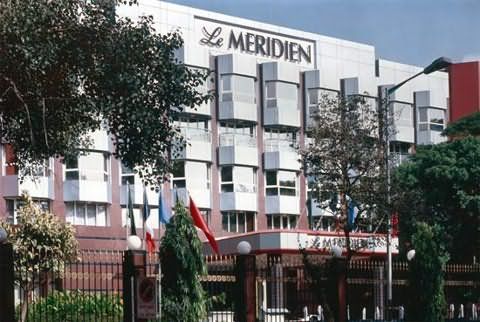 Title: Bangalore Hotels - Hotel Le Meridien
Bangalore accommodation also includes budget hotels, which offer reasonably good services. Budget hotels cover a range of options, from three-star to youth hostels. The three-star hotels offer facilities like 24-hour room service, hot and cold running water, and color television. Some even offer swimming pools, health club and a choice of restaurants.
For those looking at longer stays, serviced apartments may be a good option. These come with fully equipped kitchens, television sets, housekeeping, breakfast and laundry services.
There are also youth hotels for those traveling on a shoe-string budget. Most offer dormitory accommodation, but some do offer rooms. However, you can expect only very basic amenities at these places.
Bangalore hotel booking is best done online so that you can get the best deals. You can get lots of bargains, especially in the lean season. Booking online also gives you a much wider range of choices, and you can find what you want.
Related posts: