Deprecated
: preg_replace(): The /e modifier is deprecated, use preg_replace_callback instead in
/home/internetindia/public_html/travel/wp-includes/formatting.php
on line
82
Deprecated
: preg_replace(): The /e modifier is deprecated, use preg_replace_callback instead in
/home/internetindia/public_html/travel/wp-includes/formatting.php
on line
82
Strict Standards
: Only variables should be assigned by reference in
/home/internetindia/public_html/travel/wp-includes/post.php
on line
117
Strict Standards
: Only variables should be assigned by reference in
/home/internetindia/public_html/travel/wp-includes/post.php
on line
117
Strict Standards
: Only variables should be assigned by reference in
/home/internetindia/public_html/travel/wp-includes/post.php
on line
117
Strict Standards
: Only variables should be assigned by reference in
/home/internetindia/public_html/travel/wp-includes/post.php
on line
117
Udaipur is one of Rajasthan's major tourist attractions. Udaipur hotels offer a range of choices to meet every traveller's need. The converted palaces or heritage hotels are of course top of the line when it comes to Udaipur accommodation. But for those whose ability to pay isn't unlimited, there are plenty of Udaipur budget hotels that are clean, comfortable and very reasonable.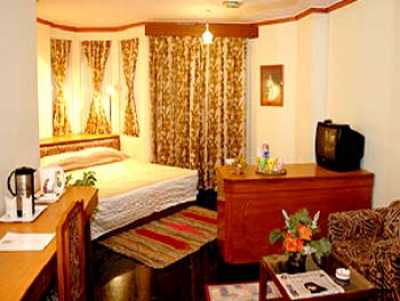 The most spectacular Udaipur accommodation choice is of course the Lake Palace, which lies right in the middle of Lake Pichhola. The palace was built by Maharana Bhagat Singh in 1963, and is now a heritage hotel run by the Taj Group. There are plenty of other heritage hotels in the city, including the Udaivilas, run by the Oberoi Group, the Shiv Niwas Palace, with spectacular views of Lake Pichhola and the white city of Udaipur, the Laxmi Vilas Palace, on the shores of Fateh Sagar Lake, with great views of the lake and the Aravalli hills, and so on.
There are plenty of other modern Udaipur hotels that offer deluxe accommodation, like Rajputana Resorts, the Trident and so on. There are also many Udaipur budget hotels, ranging from three-star to no star. The three-star hotels offer decent accommodation, with amenities that include attached bathrooms, 24-hour room service, television etc. One budget option is the Hotel Kajri, run by the Rajasthan Tourism Development Corporation (RTDC), with offers a range of accommodation, from dormitories to double air-conditioned rooms. Backpackers can also opt for accommodation in hostels.
Related posts: