Deprecated
: preg_replace(): The /e modifier is deprecated, use preg_replace_callback instead in
/home/internetindia/public_html/travel/wp-includes/formatting.php
on line
82
Deprecated
: preg_replace(): The /e modifier is deprecated, use preg_replace_callback instead in
/home/internetindia/public_html/travel/wp-includes/formatting.php
on line
82
Strict Standards
: Only variables should be assigned by reference in
/home/internetindia/public_html/travel/wp-includes/post.php
on line
117
Strict Standards
: Only variables should be assigned by reference in
/home/internetindia/public_html/travel/wp-includes/post.php
on line
117
Strict Standards
: Only variables should be assigned by reference in
/home/internetindia/public_html/travel/wp-includes/post.php
on line
117
Strict Standards
: Only variables should be assigned by reference in
/home/internetindia/public_html/travel/wp-includes/post.php
on line
117
Strict Standards
: Only variables should be assigned by reference in
/home/internetindia/public_html/travel/wp-includes/post.php
on line
117
Shanghai is China's biggest city and a major centre of business and tourism. It has some of the best hotels in China, and lots of budget hotels, hostels, guest houses and serviced apartments. Certainly, you won't be started of choices when it comes to Shanghai accommodation.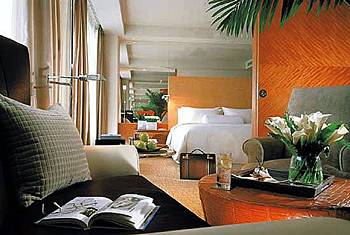 Title: Shanghai Hotels- The Westin Hotel Room

Shanghai hotels like the Portman Ritz Carlton, The Westin, Four Seasons, the InterContinental, the Grand Hyatt, Pudong Shangri-La and JW Marriott are the last word in luxury. The Portman Ritz, for instance, offers world-class dining, steam bath, sauna, solarium, beauty salon, state-of-the-art fitness centre etc.
Apart from the luxury hotels, Shanghai accommodation includes budget hotels that are easier on the pocket, while offering a comfortable stay. Some budget Shanghai hotels include the Anting Villa, Captain Hostel, City Hotel, Old House Inn and Pujiang Hotel.
If you want to do Shanghai on a shoestring budget, you can always opt to stay in one of the many hostels in the city. Some options include Shanghai City Central International Hostel, Koala International Youth Hostel, Le Tour Shanghai Youth hostel and Blue Mountain Youth Hostel.
Shanghai has the best choice of hotels in China. You can find accommodation of your choice to match your budget and taste.
Related posts: